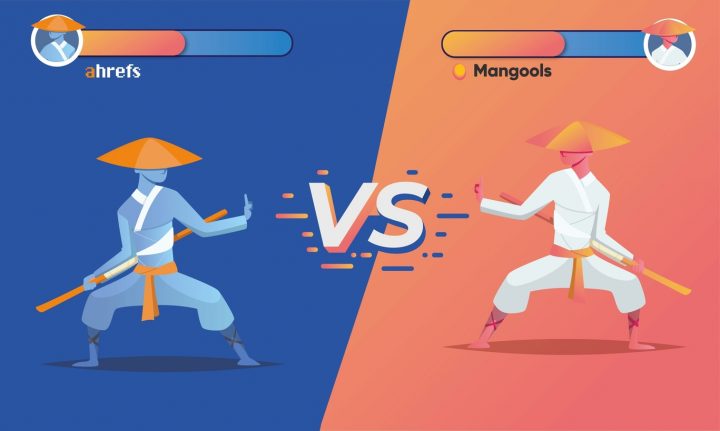 Mangools & Ahrefs are both 'all-in-one' SEO tools that cover most areas that you'll need day-to-day for SEO projects. A few months ago, I decided to buy an annual Mangools plan (while still using Ahrefs daily). In this article, I'll explain why I use both (what Ahrefs is missing for me), and highlight the differences.
My goal is to help you decide which tool is a better fit for you.
Is there a reason to choose Mangools over Ahrefs?
There are a couple of reasons why someone might choose Mangools as an Ahrefs alternative. The main ones are:
It's considerably cheaper, and still covers your basic SEO needs (other than site audits)
The month-by-month keyword volumes are very useful (vs. only historical avg)
The rank tracker updates daily
And lastly, it's not only cheaper in general, but has a much lower entry point ($35, ish)
With that being said…
Overall, I do prefer Ahrefs. In a scenario where I could only afford one tool (but could still budget $179 per month), I'd pick Ahrefs. It's superior for pretty much everything other than those reasons I just listed above. Including, for example:
A better backlink database
It's easier to find low-competition keywords
It makes some specific link building strategies easier (e.g. broken link building)
A site auditing tool is included
Mangools offer a 10-day free trial. Link to website 🔗

Ahrefs offer a 7-day trial for $7. Link to website 🔗
I'll elaborate on the points above during this article. Here's what I'll discuss:
Let's get into it!
Why I use Mangools
As I mentioned, I decided to buy Mangools in addition to already using Ahrefs. I'll explain my reason for that now.
Mangools (KWFinder) is better for checking search volumes
In many cases, Ahrefs search volume estimates are good. In others, they're pretty far out.
Disclaimer: I haven't conducted a large scale study on this. Rather, it is simply my personal experience. It's likely that results vary. Try for yourself.
My assumption is that it's due to how Ahrefs calculates search volumes from a 12-month average. They also apply clickstream data, and update regularly. Tim Soulo explains it in detail in this blog post. Everything sounds great, but in practice, I'm really preferring Mangools' KWFinder tool for checking search volume & finding keywords.
To illustrate my point & why I prefer it, here are 3 random examples that I've encountered for different affiliate & client sites recently.
"blue face rolex"
Ahrefs: 500 global searches, with no trends data

Mangools' KWFinder: 8,700 global searches, with month-by-month breakdown

"weather station with lightning detector"
Ahrefs: 90 global searches, with no trends data

Mangools' KWFinder: 220 searches, with month-by-month breakdown. The difference might appear small (90 vs 220), but when you're working on small sites like this, having double the volumes you expect really adds up.

By the way: if I check the Search Console to confirm for this query as an example, I can see 190 impressions for this exact search term (ranking #1). KWFinder reports 210 for December 2020, which is close. I see this with other queries too.
"ahrefs vs semrush"
Ahrefs: 600 global searches, no trends data

Mangools' KWFinder: 3,100 global searches, with month-by-month breakdown

I could keep going, as this is a very regular thing I'm seeing. It's particularly prevalent when, like the example above, search volume has grown rapidly. In that case, a historical average becomes more and more inaccurate.
This search volume data was the biggest decision-making factor for me when buying Mangools. I'm working on several sites simultaneously, and do keyword research often, which makes it worth it for me. I recommend giving it a whirl for yourself: KWFinder 🔗.
Mangools offers daily rank tracking updates
I've said it before, but I really dislike not having a daily rank tracker. For solo projects it's already a pain, but if you're reporting to a client or a manager, it's even more important.
Before I bought Mangools, I paid somewhere around €25/mo for a standalone rank tracker for a few sites (Wincher). Again, that was still alongside Ahrefs. Ahrefs' rank tracker only updates every 7 days ($99 plan), every 5 days ($179 plan), or every 3 days ($399+), which just isn't enough.
With that in mind, the cost for me of switching to Mangools was very small. I bought an annual Premium plan (€39 / $49-ish per month) which got me more keywords, and the rest of the feature set for less than +€15 per month extra.
It's nothing special. Mangools' rank tracker doesn't have the bells & whistles you'll find in AccuRanker or ProRankTracker such as on-demand updates, but neither does Ahrefs. It tracks my rankings daily, gives helpful indications on the top gainers / losers, and generates reports. Everything I need.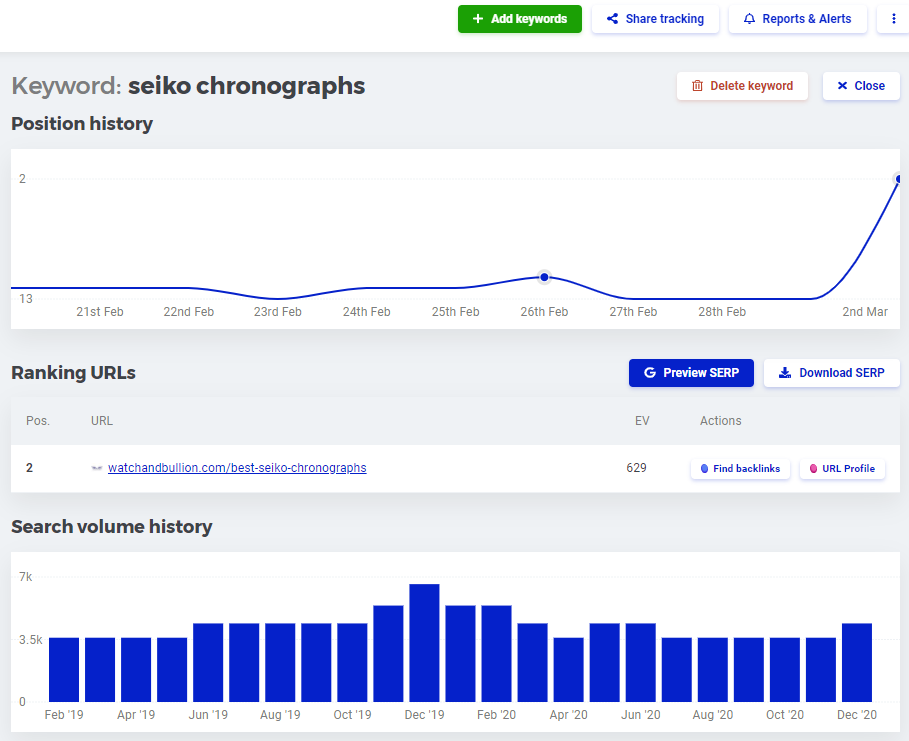 Some strengths that Ahrefs & Mangools both share
Both Ahrefs and Mangools have a few positives in common. In case they're a decision-making factor for you, here's a few of them:
They both have a good user-friendly UI. There are tooltips all over the place, so if you don't understand a metric, you'll find a brief explanation & link for more details.

Support teams are both good. You'll find a live chat widget in the bottom-right corner of either tools, with a helpful person on the other end.

The basics are covered. Although there's differences in the details, at a high level, you can do: keyword research, backlink analysis, competitor analysis, and rank tracking in either case.
Mangools offer a 10-day free trial. Link to website 🔗

Ahrefs offer a 7-day trial for $7. Link to website 🔗
Areas where Ahrefs is superior
Since it comes with a higher price tag, you would expect there's areas in which Ahrefs is better than Mangools. That is indeed the case. In fact, other than the keyword volumes and daily rank tracking, I'd say it's better for everything else.
Here's some noteworthy factors. It's up to you to decide whether or not the advantages are worth the extra money.
It has a better backlinks database
This one is really quite significant. Typically when you check a site's backlinks in Ahrefs vs in Mangools' LinkMiner tool, Ahrefs will find more links.
Mangools use Majestic data for their database, which is pretty good. Ahrefs backlink data is better though, without a doubt.
For me, this matters for a few reasons. One, it's frustrating for reporting if your backlink checker tool is taking weeks to find the links you've built (or doesn't find them at all).
And secondly, this is relevant for assessing keyword difficulty too. Since keyword difficulty metrics are based simply on backlinks, they're simply there for guidance. Most times, you'll want to manually run an eye over the SERP to confirm. I'll give an example to illustrate.
Let's say you want to rank for this keyword: 'best floor plan software'.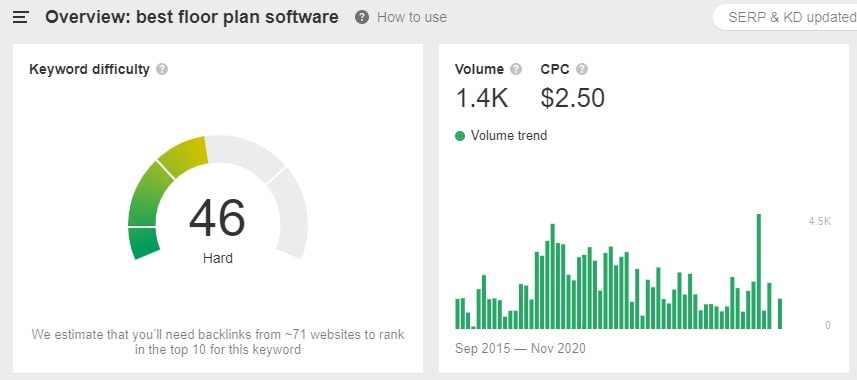 With a keyword difficulty of 46, it should be pretty tough to rank for. It's given that rating based on the hundreds of backlinks the current search results have:

If you manually dig into the SERP, you'll discover that these top pages have zero (or very few) dofollow backlinks. Pretty often they'll just be a load of rubbish from scrapers & low quality sites.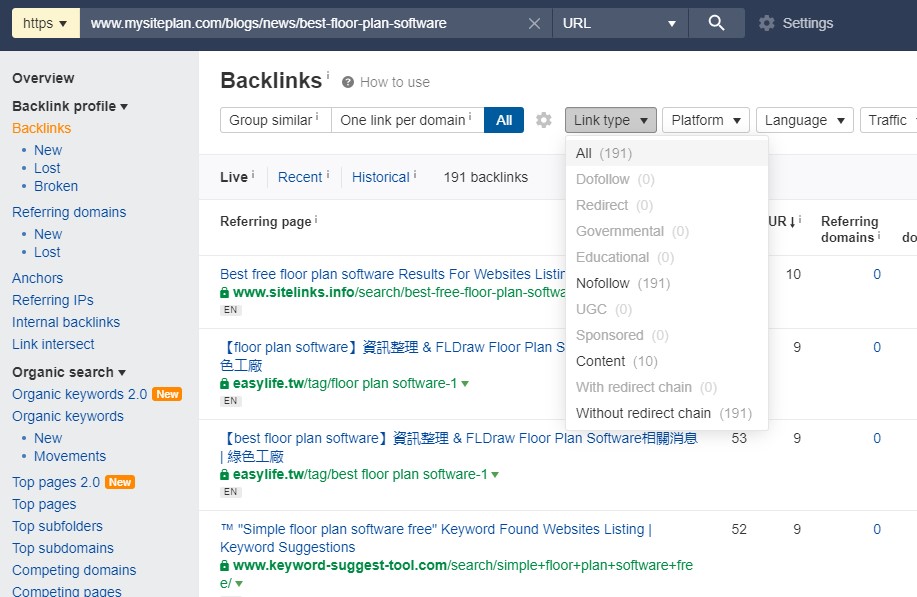 So this keyword may be within reach after all.
My point here is that this process works less well, and less reliably with a smaller database of backlinks. In Ahrefs, the process yields better information, and the UI makes it easier & quicker (vs switching from KWFinder over to LinkMiner in Mangools).
It's smoother to move between features
As I've just alluded to in the last paragraph, it can sometimes feel a little clunky to switch between the 5 tools that Mangools offer.
Personally, I'd like to see KWFinder (the keyword research tool) and SERPChecker (the SERP analysis tool) combined into one. Ahrefs offer a pretty smooth experience, for example here if I was surfing through keyword ideas. I could open the SERP, get information at a glance, and get into one of the sites' backlink profiles in one click.

Currently in Mangools, you can get most of the same information, it just takes an extra click or two (and opening another tool in a new tab). I don't believe that the current setup of having the 5 tools separate is optimal, but it is what it is. Not terrible by any means, just not perfect.
It offers useful features that Mangools simply don't have
I won't go into detail on these, but Ahrefs has more features overall, which helps to justify it's higher price. These are some important ones.
Site audit
This is probably the most obvious one, and the one thing I'd say that prevents Mangools from being a 'proper' all-in-one too.
Ahrefs site audit is a great tool that does everything you would expect it to. Look for slow pages, orphan pages, missing meta tags, tags that are too long, missing alt text, and so on.
If Mangools sounds like a good fit for you apart from it's lack of a site audit tool, you should consider pairing it with the free version of Screaming Frog.
Link intersect
This tool lets you find pages that link to your competitors, but not to you. A similar alternative does not exist in Mangools.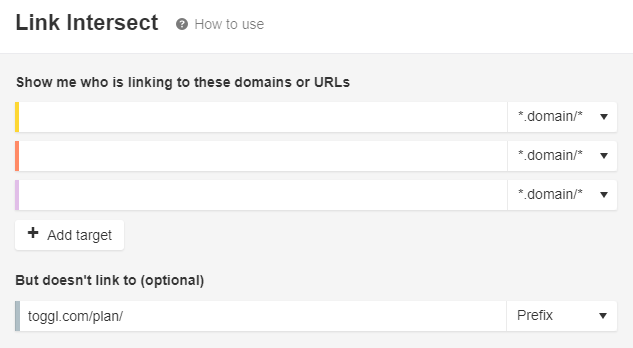 It's a quick way to get a list of outreach targets. For example in saas, you might quickly identify some listicles you can pitch to get included.
Content gap
Similarly, you can identify keywords that your competitors rank for & you do not with Content Gap. This can help to speed up parts of your competitor analysis & keyword research.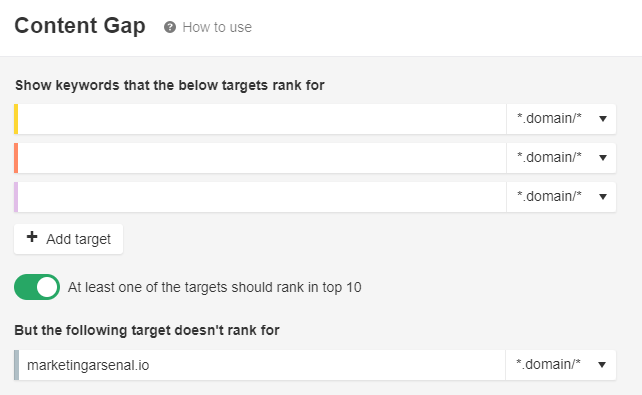 There's other tools too (e.g. checking internal links, outbound links), but these are some that I use regularly. It's worth noting that in the entry pricing plan ($99), these are pretty limited. For example, you can only see the first 10 rows on link intersect reports. So if these are attractive tools for you, be prepared to bump up to at least the $179 plan.
Mangools vs Ahrefs Pricing Comparison
As you've hopefully gathered by now, Mangools is cheaper by quite a wide margin. A worthwhile trade-off if you don't need all of the features Ahrefs has to offer.
Here's a couple of quick side-by-side comparisons using the starter & mid-tier plans of each, together with some of the key information.
Mangools Basic vs Ahrefs Lite Pricing
| | Mangools Basic | Ahrefs Lite |
| --- | --- | --- |
| Cost (monthly) | €50/month | £99/month |
| Cost (annual) | €30/month | $82/month |
| Keywords tracked | 200 | 500 |
| Ranking update frequency | Daily | Every 7 days |
| Backlink rows | 100,000 | 100,000 |
| Site audit pages crawled | N/A (0) | 10,000 |
| Keyword lookups per 24h | 100 | Unlimited |
| Simultaneous logins | 1 | 1 |
Mangools Premium vs Ahrefs Standard Pricing
| | Mangools Premium | Ahrefs Standard |
| --- | --- | --- |
| Cost (monthly) | €70/month | $179/month |
| Cost (annual) | €40/month | $149/month |
| Keywords tracked | 700 | 1500 |
| Ranking update frequency | Daily | Every 5 days |
| Backlink rows | 500,000 | 1,000,000 |
| Site audit pages crawled | N/A (0) | 500,000 |
| Keyword lookups per 24h | 500 | Unlimited |
| Simultaneous logins | 3 | 1 |
User Reviews For Mangools & Ahrefs
As well as listening to what I have to say about them, the popular review sites (G2 & Capterra particularly) have hundreds of other reviews for you to check out.
Here's a high level overview of each tool's performance on the most popular review sites.
| | Mangools | Ahrefs |
| --- | --- | --- |
| Average Rating (G2) | 4.2 | 4.6 |
| Average Rating (Capterra) | 4.7 | 4.8 |
| Average Rating (Crozdesk) | 4.5 | 4.5 |
Data accurate as of June 2021
It makes sense to me that Ahrefs have a slightly higher average score. They're a much more mature tool with a larger team. Also, with fewer reviews overall, Mangools are impacted more by the strange reviews which knock points off for weird reasons. For example, one reviewer gave 4 stars with the only criticism being that the trial is only 10 days.
In summary
If you pay annually for the middle pricing tier (Ahrefs Standard or Mangools Premium), you'll save around $1,200 per year with Mangools compared to Ahrefs. That's quite a lot of money for a small project. Is it worth it?
Ahrefs has some bells and whistles which are worth paying for if SEO is a big part of your day. Especially if you're working on multiple sites at once. Let's face it, if you're spending thousands per month on salaries & tools for an SEO team, the +$100/mo is negligible. Just buy Ahrefs.
If you're looking for a cheaper tool for a small number of projects to get your basics in check, I'd go with Mangools. There are some limitations compared to Ahrefs, but on the whole, it'll do what you need it to. Do keyword research, track your rankings, check out what your competitors are ranking for, and so on.
For those who have the luxury…
If you can swing it, using both together is (in my opinion) optimal. KWFinder and SERPWatcher fill a couple of Ahrefs' weaknesses nicely, and if you pay annually, the cost is really quite small as far as SEO tools go.
At the end of the day, the best thing to do is give them both a whirl. Mangools is free to try, and Ahrefs only costs $7 to try for a week.
Mangools offer a 10-day free trial. Link to website 🔗

Ahrefs offer a 7-day trial for $7. Link to website 🔗
What do you think? I'd be keen to hear which direction you go, and how you find each of the tools. Feel free to connect with me via LinkedIn!
Read also: other Mangools alternatives.
You might also find useful:
Ahrefs vs Semrush
When does it make sense to buy Ahrefs vs Semrush, and vice versa?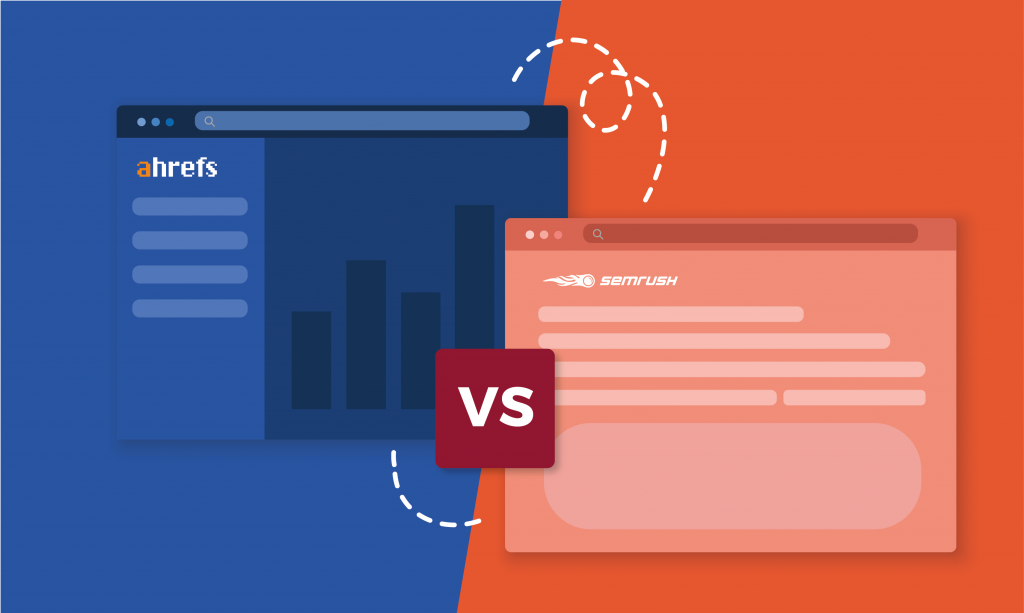 Ahrefs Alternatives
If you're looking for an Ahrefs alternative, it may be because: it's too expensive, it has more features than you need, or you want more than just SEO tools. Here's some options depending on your need.