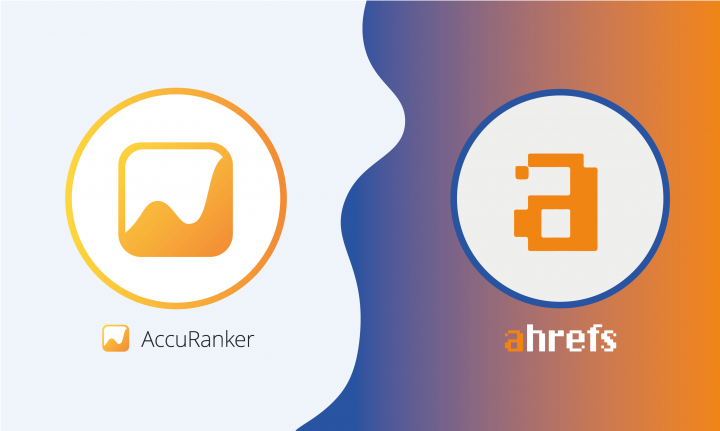 If you're choosing between AccuRanker and Ahrefs for your SEO tech stack, I'll give you a quick answer. It's kind of an odd comparison to draw, since they're built very differently, but here we are.
Ahrefs is an excellent all-in-one SEO software that I personally use for day-to-day keyword research, competitor analysis and site auditing.
AccuRanker is a standalone, purpose-built rank tracker. When it comes to rank tracking, it is in another league to Ahrefs. It's superior for this use case, but it is not a viable alternative to Ahrefs as a whole.
That's the short version. AccuRanker are specialized in rank tracking, and are arguably best-in-class for that. Ahrefs offer a rank tracking function as part of a wider offering, but it is not their focus, nor do I believe it would be in the future.
Note: Many SEOs, including myself, use Ahrefs together with a separate rank tracker. For that reason, it's perfectly normal to use AccuRanker & Ahrefs together, vs. choosing between them.
Next, I'll dive into the specifics as to how & why AccuRanker offer a stronger rank tracking solution, the pricing, and touch briefly on Ahrefs' strengths too.
Why AccuRanker is better than Ahrefs for rank tracking
Firstly, I should acknowledge Ahrefs' pricing structure.
When making these comparisons, I'm referring to Ahrefs regular plans. You can see those on their pricing page, but to save you a click, it looks like this:
| | | |
| --- | --- | --- |
| Plan | # of Keywords Tracked | Price Per Month |
| Lite | 500 | $99 |
| Standard | 1,500 | $179 |
| Advanced | 5,000 | $399 |
| Agency | 10,000 | $999 |
Ahrefs keywords tracked per pricing plan
So in Ahrefs regular plans, this is how many keywords you get per plan. Obviously there's other things included beyond rank tracking, but that's for another conversation.
Now, the biggest downside of Ahrefs rank tracker right now is the update frequency. It updates every 7, 5, or 3 days depending on your pricing plan. Not having daily ranking updates is a big no-go for me & many other SEOs.
As an Ahrefs user, you can resolve that by paying more for Rank Tracker Pro. Prices start from $50 for 500 keywords, and scale up from there. All that gives you is daily updates (great), and more flexibility over the number of keywords tracked. So it does solve a big pain point, but it drives the cost up even higher, and even then it's still inferior to AccuRanker.
If you're still with me, here's some reasons for my statement. It's a non-exhaustive list, but here's a few quick points on which AccuRanker has a significant edge over Ahrefs in the rank tracking department.
1. On-demand ranking updates
This isn't unique to AccuRanker, but relatively few tools offer the feature to update your SERP positions on-demand. It's not an absolute must-have for most SEOs, but it's very nice to have. And once you've become used to the luxury of being able to refresh any time, it's painful to lose!
Ahrefs don't offer on-demand updates.
2. Google Data Studio & other integrations
3rd party integrations are a strength of AccuRanker's. It connects easily to Data Studio, which makes for automated visual reporting that you can share with a client.
You can also connect to Google Analytics & Search Console, which lets you combine & correlate ranking data with traffic data.
Ahrefs offer free access to their API, but it lacks out-of-the-box integrations that a non-developer can easily use like these ones.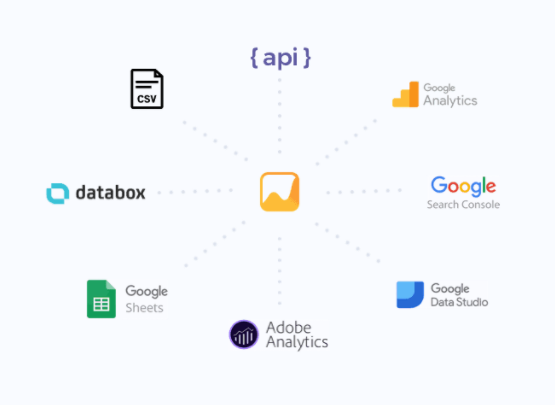 3. Unlimited users

All plans with AccuRanker come with unlimited users, which is handy for teams. It also means you can invite clients to give them access to their ranking dashboards.
However, a big caveat there is that I don't believe there's any way to restrict permissions. So adding a client would mean they can see all your other client data, making that a no-go for most. Setting up a Data Studio link for the client would be much preferable.
You can also request access to other existing accounts. I don't think it'll happen often, but if you're an agency who's client already has AccuRanker setup, you can simply request access via a sub-account.
With Ahrefs, you don't get multiple seats until the $399 package, and even then it's still only 3 users. You can opt to pay for extra users on any plan, but the fee is +$30 per seat per month. See here.
4. You can track multiple search engines
This one is fairly straightforward. AccuRanker can track Google, Youtube, Bing, Yandex, and Baidu. Ahrefs can only track rankings for Google.
5. Data import (ranking history)
AccuRanker offer a way to import your ranking history from another tool. When switching trackers, losing your ranking histories is a big pain point, so this is important.
Ahrefs don't offer this, and in fact, I believe the feature might be entirely unique to AccuRanker. On Semrush's highest pricing plans they offer an import option upon request, but it's not an option within the UI.
If you're thinking about buying AccuRanker…
Consider that it's a premium offering. It might be the best, but that means it costs more. If you're in need of basic daily rank tracking, there are other options which will do a basic job for a fraction of the price.
As an example, Nightwatch.io includes a solid daily rank tracker without some of the bells & whistles. For $288 per year you can track 500 keywords, and for $708 per year will get you 1,000 keywords (vs. almost $1,300 with AccuRanker for 1,000 kws).
I've recommended some other trackers to consider here.
Naturally, the best thing will always be to try it yourself. They offer a 14-day free trial, and in my experience the team have been helpful. You can book a 'best practice session' to see how it works & get some advice on setup, and they have a live chat which I believe operates on EU business hours (they're Denmark-based).
AccuRanker offer a 14-day free trial. Link to website 🔗
Ahrefs is still hugely valuable
As I mentioned earlier, many SEOs still use Ahrefs together with a rank tracker like AccuRanker.
Ahrefs may not offer a world-class rank tracking solution, but they are still market leaders when it comes to all-in-one SEO software. I've been a happy user for what must be nearly 5 years now, and I don't expect to cancel anytime soon.
I won't go into great detail here. There's nothing to compare, since AccuRanker simply just don't offer these features. At a glance though, here's some of Ahrefs big strengths.
For a much more detailed comparison of each Ahrefs feature, you can read my Ahrefs vs Semrush comparison. These two are much similar than Ahrefs & AccuRanker, competing as market leaders in the all-in-one space.
1. Backlink monitoring & analysis
Ahrefs have the second-most active web crawler after Google. As such, their backlink database is pretty impressive, having a crazy 2.8 trillion links indexed. For that reason, Ahrefs is an excellent choice for tracking your link building efforts.
Additionally, I use this on a daily basis for analyzing keyword difficulty. As well as their actual keyword difficulty metric, I manually check the backlink profile of competing pages in the SERP.
When using keyword difficulty software, KD score often gets inflated by hundreds of spammy links & scraper websites. When you dig deeper though, you can get a better idea of how difficult a keyword will really be to rank for. This process wouldn't work nearly as well without Ahrefs' impressive link database.
2. Keyword research & competitor analysis
On a similar note, Ahrefs is excellent for conducting keyword research and analyzing competitors.
I use it to search for low-competition keywords to pursue, finding search volumes, and looking at competitors. You can find out which keywords are driving the most traffic for competitors, which of their pages perform the best, and where/how they're building new backlinks.
I should comment that, when it comes to smaller low-volume keywords, Ahrefs volume estimates have been quite unreliable for me. Usually the estimates are on the low side. Or in some cases, for very low-volume keywords, they're missed entirely. I wrote about this in my Ahrefs vs Mangools article. I bought Mangools' KWFinder for this exact reason; the volumes are much more accurate.
That being said, Ahrefs seems more accurate for that when it comes to larger volume keywords. Plus, it's literally the only other complaint I have. Otherwise, Ahrefs is excellent.
3. Site auditing
Ahrefs wasn't originally built as a site auditor, but the feature they have today is solid for that.
It's quite comprehensive, and user-friendly too. There are helpful tooltips on basically everything that helps to explain what issues are, and guidance on how to fix them.

Ahrefs don't offer a free trial, but you can give it a whirl for $7 for 7 days.
If you found this article by searching for an AccuRanker vs Ahrefs comparison, I hope you found your answer. Although they both offer rank tracking, clearly, they are very different tools.
Good luck with your search for the perfect SEO tool stack!