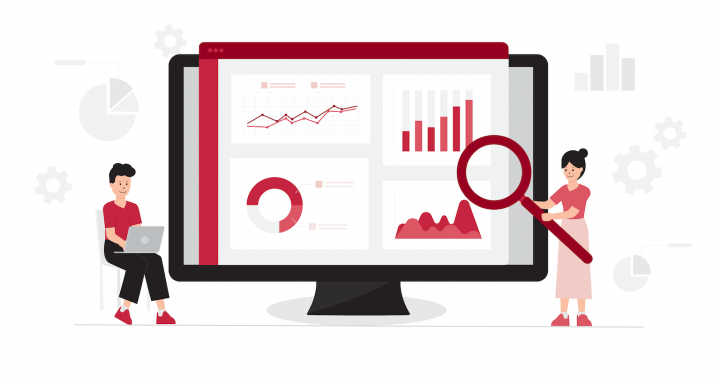 Reporting. Often a marketer's least favorite task. It takes time away from doing things that actually move the needle. Even worse when those tasks are continuously derailed by colleagues or clients asking for various KPIs, updates, and reports.
Enter: marketing dashboard tools. Software that pulls all of your KPIs & tools together in one place and rescues you from time spent on reporting. The tricky bit? Finding the right tool, with the right integrations, at the right price.
Let's see if I can help!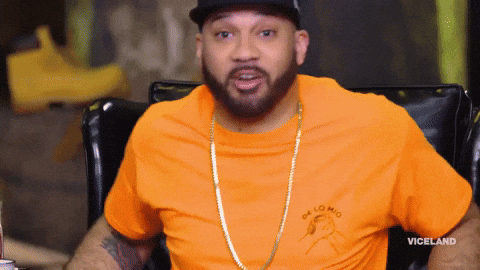 Here are the 11 best marketing dashboard tools for different use cases:
DashThis

Databox

Google Data Studio

SE Ranking

Supermetrics

Klipfolio

Datapine

Zoho Analytics

Whatagraph

Geckoboard

Dundas BI
DashThis is a dashboard tool for bringing marketing reports & KPIs all together in one place. Connect tools for every channel with native integrations (SEO, PPC, social, email & more). It's easier & faster to use than the alternatives.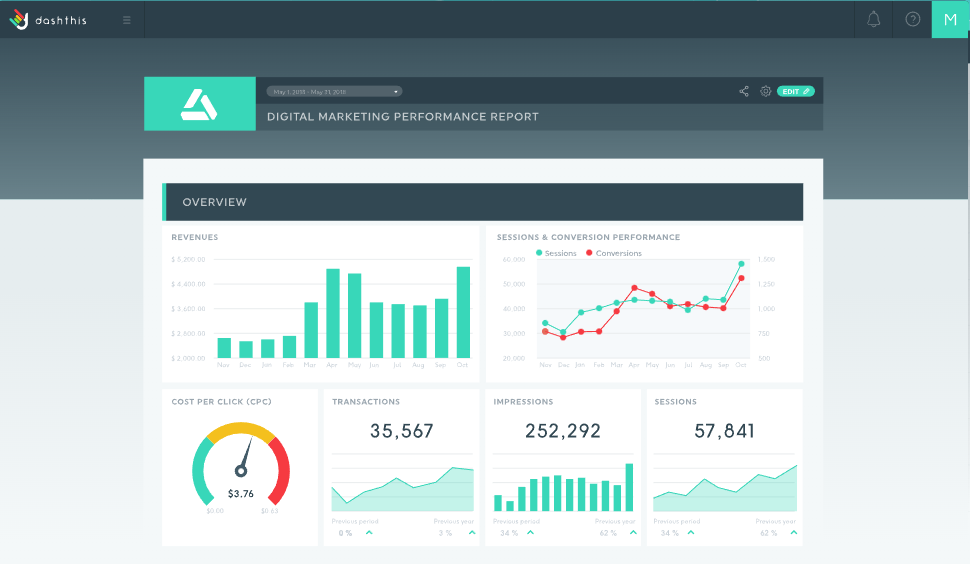 Best for: marketers who value speed & ease of use for reporting multiple channel KPIs
Starting price: from $38/month
Free trial: yes, 15 days + up to 10 dashboards. Sign up here.
Reasons to use DashThis
DashThis has integrations with a bunch of tools for all marketing channels. They include all social media platforms (including paid ads), Google Analytics & Search Console, Semrush, Ahrefs, Mailchimp, Google & Bing Ads, Shopify, and more.
A white-label option for agencies/consultants is another strength of DashThis. You can set a branded domain & email, and use custom theme/logos to fully customize your marketing dashboards design.
There's also tons of report templates to get started quickly.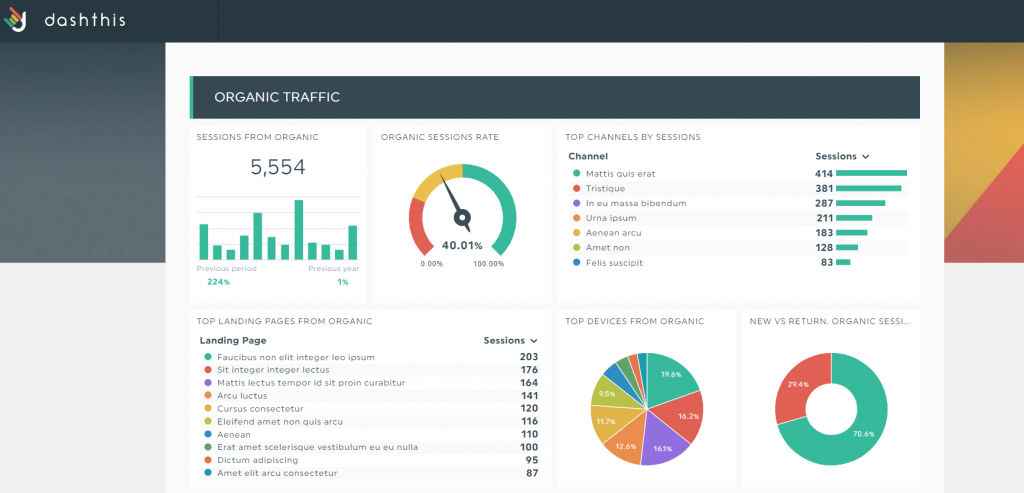 Integrations
DashThis has integrations for SEO, PPC, social media (organic/paid), email, and other marketing channels. They include, but aren't limited to:
Google Analytics & Search Console
Facebook, Instagram, TikTok, & LinkedIn ads
Semrush, Ahrefs & Moz
Mailchimp & CampaignMonitor
Klaviyo
HubSpot
It includes some native connectors which aren't available in Google Looker Studio, for example Facebook & Instagram ads.
DashThis pricing
Currently, the software comes with four plans: Individual, Professional, Business, and Standard. DashThis pricing starts at $45 per month (paid monthly) or $38 per month (paid annually), for 3 dashboard and unlimited users/integrations. View pricing here.
Databox works similarly. It aggregates marketing metrics from multiple sources, giving you a birds-eye-view of your marketing performance.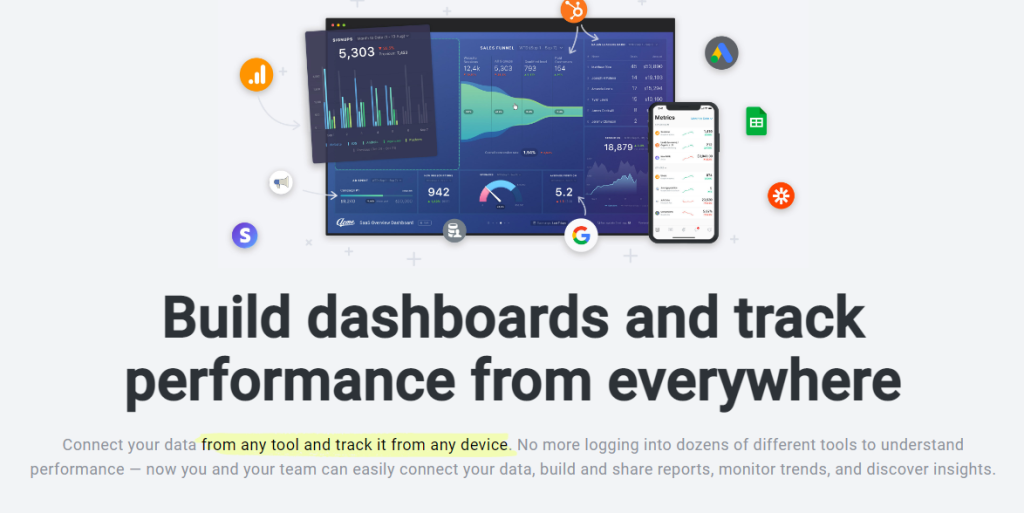 Best for: marketers who need a free tool, agencies automating client reports, and/or those who value setup assistance
Starting price: free version available. Paid plans from $47/month
Free trial: yes + free-forever version available. Sign up here
Reasons to use Databox
Databox has a user-friendly interface. It's easier to learn than Looker Studio, and the customer support/success team are proactive in offering to help set up your dashboards for free.
They have over 200 marketing dashboard templates, which makes it easy to get started and come up with shareable insights in a few minutes.
Databox also has unique reporting features like Goal Tracking that lets you visualize & report on marketing goals.
For agencies, Data Stories is an amazing feature. It lets you type less, and automate even some of the written text elements in your reports.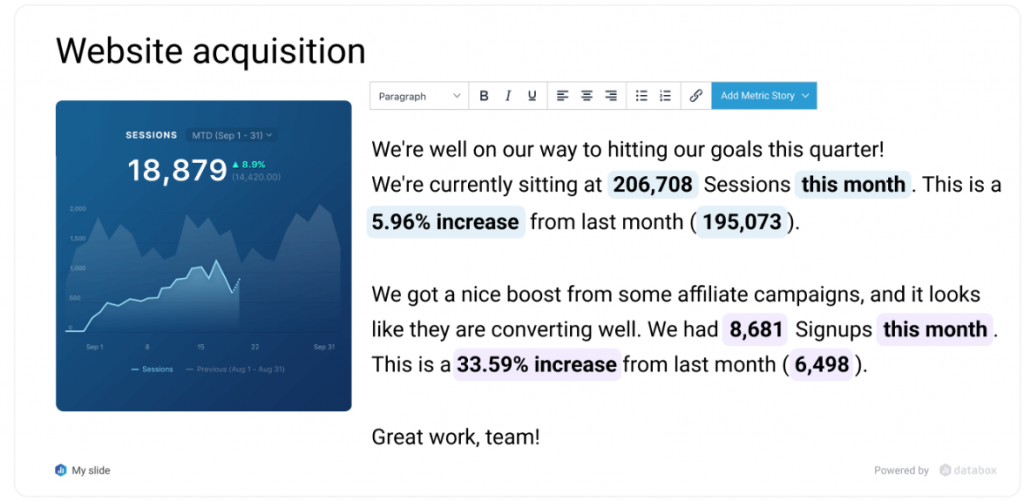 Lastly, one of Databox's newest additions is Benchmark Groups. They let users join groups & share data, so that you can see how you perform in a specific metric vs. similar companies.

Integrations
Databox integrates easily with most major marketing solutions:
Google Analytics & Search Console
All major paid ad platforms
HubSpot
Mailchimp
SEMrush & Ahrefs & Moz
Pipedrive
Zapier
… and more
Databox pricing
Databox offers flexible pricing, starting free. With free plan, you 3 data source connections & 3 users. Paid plans always have unlimited databoards, starting at $47/month (paid annual) or $59/month (paid monthly). The price scales up from there based on how many data sources you need, data update frequencies, historical data, and custom metrics. See full pricing here.
3. Google Looker Studio
Google Looker Studio is a reporting solution developed to help businesses customize and visualize data. This tool is completely free but comes with a steeper learning curve than some other tools on this list.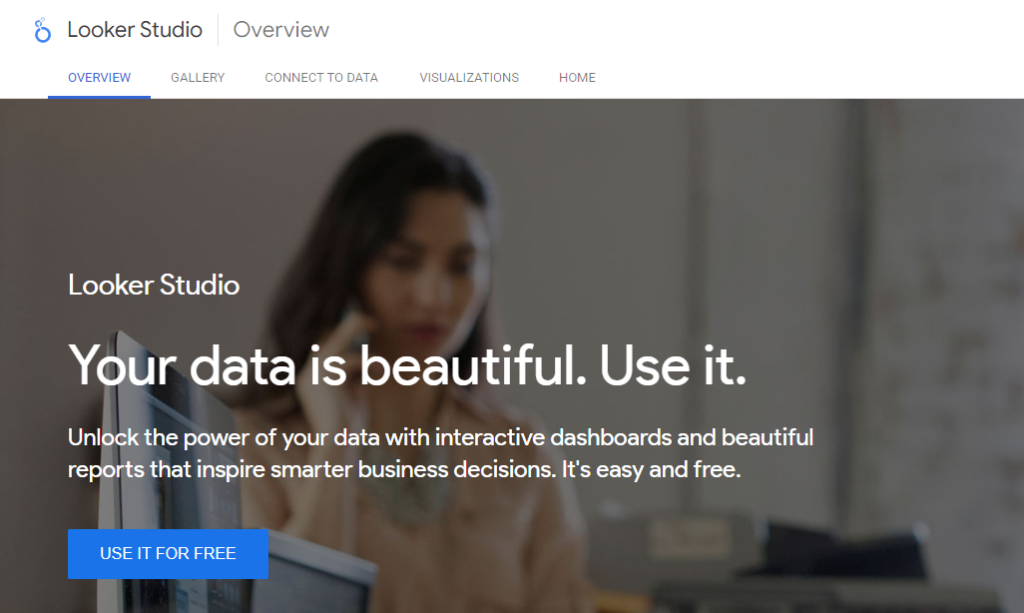 Best for: marketers who need a free marketing dashboard tool, and don't require any support to use it. Also, those heavily using Google's ecosystem.
Starting price: Free. Sign up here
Reasons to use Google Data Studio
To begin, Google Looker Studio integrates with all Google platforms natively, including Google Analytics, Google Ads, and Google Search Console. It has integrations for the data sources like Salesforce, Mailchimp, Asana, and PayPal which come at a reasonable price.
Additionally, Google Data Studio offers multi-user edit functionality, so you can share your reports with your clients by simply sending them an email invitation.
Integrations
Google Looker Studio integrates with many common applications:
Google Search Console & Analytics & Surveys
Youtube Analytics
MySQL & PostgreSQL
Stripe
Where connectors are missing, you can use a 3rd party connector (at extra cost) like Supermetrics. This comes at extra cost (and time) though, which is one reason why you might look for a Data Studio alternative.
Google Looker Studio pricing
Google Looker Studio is available for free.
4. Klipfolio
Klipfolio is a reporting platform used by marketing leaders to make better decisions. Klipfolio's key features include pre-built visualizations, real-time dashboards, and data-source connectors.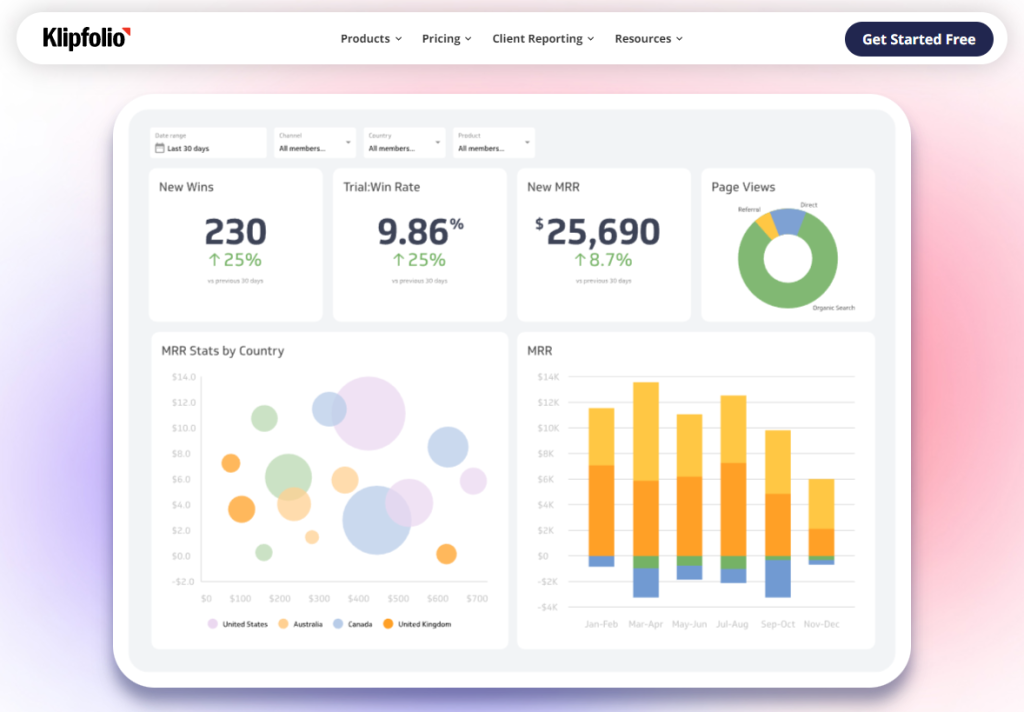 Best for: marketers who are familiar with coding and working with large amounts of data
Starting price: from $90/month
Free trial: yes. Sign up here
Reasons to use Klipfolio
First, Klipfolio smoothly integrates with all data sources, allowing you to collect the info you need to extract useful insights. Automatic scheduled reporting frees you from the burden of having to integrate data every single time manually.
Klipfolio is easier to get started for monitoring multiple data sets in one place in a super simple way. You can easily integrate with HubSpot, Adobe Analytics, Pipedrive, Trello, Zapier, and many more.
Integrations
Klipfolio has robust integrations for:
Google Analytics & Search Console
Buffer
Ahrefs & Moz & SEMrush
Facebook ads & Google ads & Twitter ads
HubSpot
Klipfolio pricing
It offers 4 pricing editions: Free, Go, Pro, and Custom. With the 'Free' edition, you get access to 2 data sources, and 2 dashboards. Paid plans start from $125/month (paid monthly) or $90/month (paid annually). See the latest info on pricing here.
SE Ranking is an SEO tool that is good for reporting. It also helps with integral SEO tasks such as keyword research, competitive analysis, SERP tracking, backlink analytics, and more.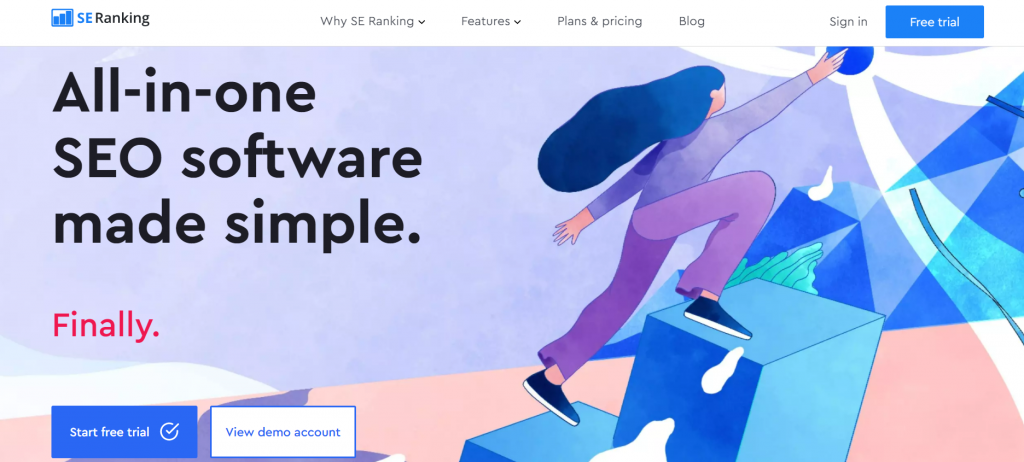 Best for: SEO specialists who want to pull SEO-focused marketing data together in one place to report on progress
Starting price: from $32/month
Free trial: yes, 14 days. Sign up here
Reasons to use SE Ranking
SE Ranking makes a good SEO reporting dashboard because they have an excellent drag-and-drop report builder. All of your SEO data like SERP rankings, backlinks data etc. are already on the platform, plus you can pull in Google Analytics data to your reports.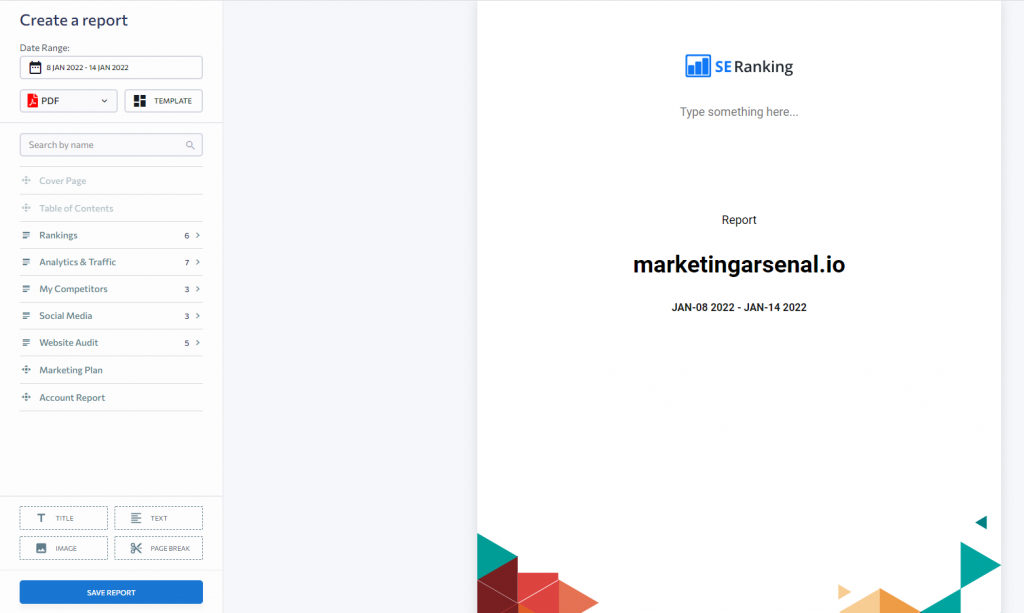 Extra reporting features include competitor analysis and data visualization.
SE Ranking is quite intuitive, and has various helpful tooltips & resources to get started, so it's not necessary to be an expert to use it.
Integrations
SE Ranking has built-in integrations with:
Google Search Console & Analytics
Zapier
Reportz
SE Ranking pricing
SE Ranking offers three pricing tiers, with a lot of customization available. But, the marketing reporting features are included in every plan. The cost of each tier is determined largely by how many keywords you want to track. The 'Essential' tier starts from around $42 per month (paid annually) or $33 per month (paid monthly) for tracking up to 250 keywords. See full pricing here.
6. Supermetrics
Supermetrics is a data connector tool that gathers data from multiple places into a single place for reporting. While Supermetrics isn't necessarily a marketing dashboard tool on it's own, it can be used together with Data Studio & other dashboards.

Best for: marketing teams with lots of different data sources who are comfortable building their own dashboards in Data Studio or a similar separate tool
Starting price: from €69/month
Free trial: yes, 14 days. Sign up here
Reasons to use Supermetrics
The primary purpose of Supermetrics is to pick up data from one place, and get it to another. That might be marketing metrics & data, but it can also be product data, sales data, and other business intelligence.
It can automate keyword research and SEO content audits, you can pull all the SEO data into a single report, instead of logging into Google Analytics, Google Search Console, or SEMrush.
As far as data connectors go, Supermetrics is very good, but has quite a high price. If you're tight on budget, see here for some Supermetrics alternatives.
Integrations
Supermetrics has native integrations with:
Semrush, Ahrefs & Searchmetrics
Facebook insights
Google Analytics & Search Console
Optimizely
BigQuery
Supermetrics pricing
Supermetrics has a variety of products to cater to various markets, including Supermetrics for Google Data Studio, Google Sheets, and Excel. For example, Supermetrics for Google Data Studio will cost you €69 per month (billed annually) and this package will support only 1 data source.
7. Datapine
Datapine is a business intelligence tool that makes it simple for businesses to explore their data and generate dashboards. Datapine's drag and drop interface makes it easy for your marketing team to visualize data independently.

Best for: marketers with basic SQL knowledge to perform some advanced functions and CTOs who need to connect the corporate database, CRM, and ERP tools.
Starting price: from $249/month
Free trial: yes, 14 days. Sign up here
Reasons to use Datapine
Thanks to Datapine's white labeling features, you can completely control your dashboard's design.
Secondly, with the predictive analytics feature, you'll be able to forecast future outcomes in your data with neural networks technology, for which you only need to insert the required data points.
Integrations
Datapine offers integrations with:
Google Analytics & Adwords
Facebook ads
Youtube Analytics
Datapine pricing
Datapine offers 4 different packages that start from $249 per month which is limited to only 3 data sources. If you have advanced marketing dashboard requirements, then you'd need to upgrade to other tiers, such as 'Professional', 'Premium', and 'Embedded'. See the pricing resource section here.
8. Zoho Analytics
Zoho Analytics is a business intelligence tool that lets you convert raw data into impactful reports and dashboards you didn't think were possible. It's a perfect dashboard tool to connect to many sources like files, popular business applications, and databases.

Best for: marketers who have entry-level coding knowledge since some of the functions may be difficult to apply.
Starting price: from $24/month
Free trial: yes, 15 days. Sign up here
Reasons to use Zoho Analytics
Zoho's marketing analytics tool is good for visualizations, including a great drag-and-drop UI to create charts.
Compared to alternatives like DashThis or Databox, Zoho Analytics is more flexible and customizable (i.e. you can use a broader range of data sources, do more filtering and drilldowns). But, the trade-off is usability — other tools are quicker to learn and easier to use.
Zoho Analytics also has some enterprise-ready features like 2FA, API access, advanced roles & access control, and more. It's used by some huge companies (like HP, and Ikea).
Zoho's AI-driven assistant (Ask Zia) can answer questions to give data insights like predictive analytics in a simpler UI.
Integrations
Integrating data sources is a big strength of Zoho Analytics. You can pull data from:
Google Analytics
SurveyMonkey
Facebook insights
Youtube Analytics
HubSpot
…(many more SaaS apps)
Custom files (.csv, JSON etc.)
SQL and NoSQL databases
Zoho Analytics pricing
Zoho Analytics comes with 4 plans that start at $24 per month (billed annually) or $30 per month (billed monthly). If you need white labeling features, you'll have to upgrade to the 'Premium' plan which starts at $115 per month. See the pricing information here.
9. Whatagraph
Whatagraph is a cross-channel reporting solution designed to help businesses create and automate marketing dashboards.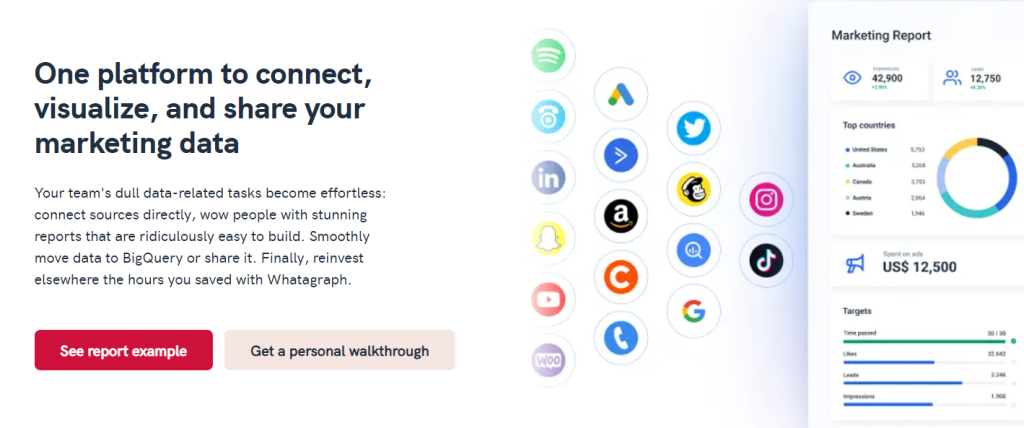 Best for: marketing agencies that want to build automated cross-channel multi-account marketing reports.
Starting price: from $223/month
Free trial: yes, 7 days. Sign up here
Reasons to use Whatagraph
With Whatagraph, you'll say goodbye to colorless spreadsheets and the tiresome task of copying & pasting analytics from each social media channel, so you'll save a tremendous amount of time on marketing reporting.
The data collecting process is all automatic from start to end, and the system makes sense of all the information it has received and turns them into meaningful reports.
Whatagraph enables custom branding and white labeling, so you can create reports with your (or client) logos and domains.
A strength of Whatagraph is the overview feature. You can get a high level summary of various metrics by account (by client if you're an agency), or by campaign. Many of the alternatives don't offer this exact summary view cross-campaign or cross-account.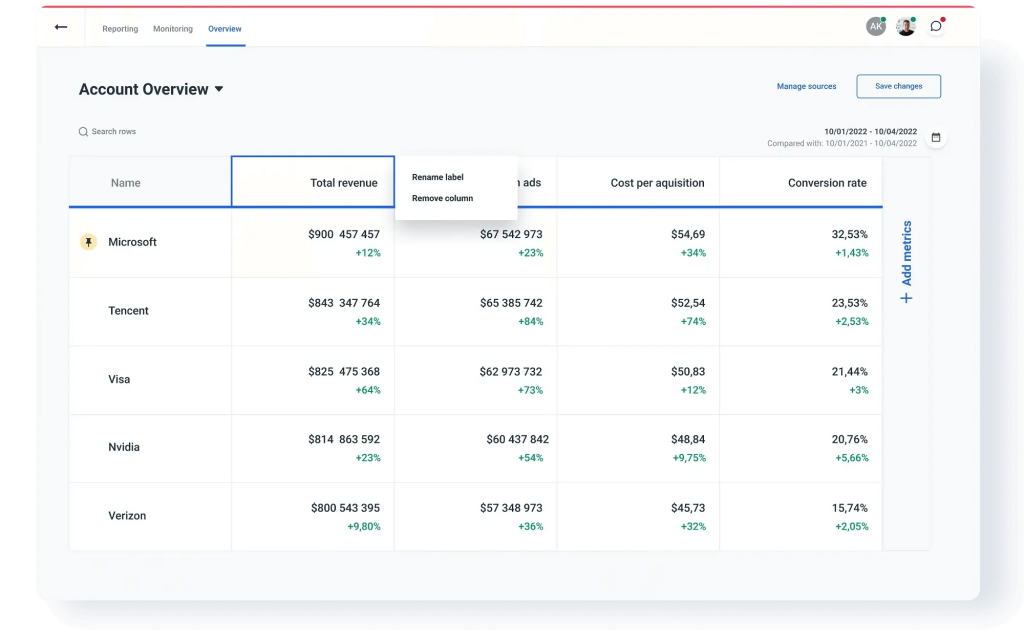 Integrations
Whatagraph has a long list of integrations, including but not limited to:
Google Analytics & Search Console
Ad platforms like Facebook ads & Google ads
SEO tools like Ahrefs, Semrush
Email tools like Klaviyo, Mailchimp
Ecommerce tools like Shopify, BigCommerce
HubSpot & Salesforce
Whatagraph pricing
Whatagraph only offers annual plans. The 'Professional' edition starts at $223 per month for 25-50 data sources, and 5 user seats. See the full pricing here.
10. Geckoboard
Geckoboard is a reporting and analytics tool that lets you combine your marketing metrics with other business metrics in real-time. It integrates directly with over 80 data sources. Without any coding, you can connect to your favorite tools, including Facebook ads and Youtube Analytics.

Best for: marketers who have minimal time to set up and have specific requirements on API connections
Starting price: from $28/month
Free trial: yes, 14 days. Sign up here
Reasons to use Geckoboard
A simple UI makes it easy to combine SEO, paid advertising, social media data to optimize marketing data for more conversions.
With smooth-looking and highly customized marketing dashboards, you can track your most important metrics with no stress.
Integrations
Geckoboard integrates with renowned tools, such as:
Facebook ads & Google ads & Linkedin ads
Youtube Analytics
Mailchimp
Campaign Monitor
Geckoboard pricing
Geckoboard offers 4 pricing options to satisfy the needs of every team. The 'Starter' option costs $28 per month (billed annually) or $35 per month (billed monthly). You can also get a 14-day free trial that gives you access to all of the 'Pro' features to test out. See the full pricing here.
11. Dundas BI
Dundas BI is a reporting and analytics software targeted towards medium & large teams.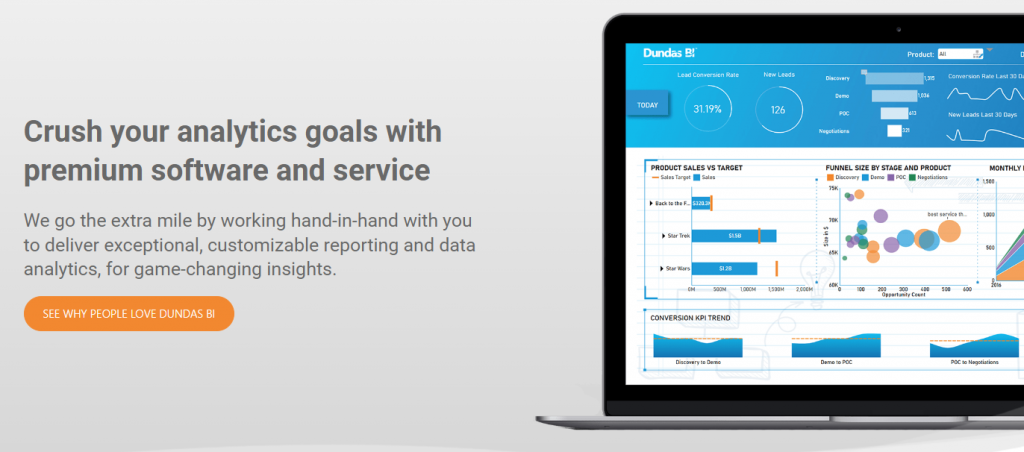 Best for: enterprise software teams looking for hands-on support
Starting price: custom
Free trial: yes, 25 days. Sign up here
Reasons to use Dundas BI
As you can gather from the name, Dundas isn't just a marketing dashboard tool. You can use it to create marketing dashboards, hence it's presence in this list. However, it's a comprehensive business intelligence solution too.
It's built with fully open APIs, which allows you to unify data from lots of different sources to visualize.
Dundas is likely overcomplicated for small teams, but for larger teams with more complex data needs, it's worth a look.
Integrations
While Dundas doesn't have simple no-code / one-click marketing integrations like DashThis & similar tools, it's open APIs allow you to connect up pretty much any data source (with developer assistance).
Dundas BI pricing
Dundas uses customized pricing which is available on request. View their pricing here.
Other dashboard tools to check out
If you still didn't find the perfect software, here's a bunch mores to consider. Many of these have a broader business intelligence scope than only marketing dashboards.
12. PowerBI
13. TapClicks
14. Looker
15. GoodData
16. Octoboard
17. ClicData
18. Grow
19. Cyfe
20. Domo
Tracking your marketing data is easier with marketing dashboard tools
If you don't track your marketing performance, you'll never know whether your marketing efforts are driving value.
Luckily, you have a list of 11 powerful marketing dashboard tools to give a try. Remember: all reporting tools above are, to some extent, similar in their capabilities, so always choose according to your marketing needs (e.g. integrations and priorities like speed/ease of use) and budget.
Hopefully, you'll be able to decide the best one for you.