No AE or SDR wants to deliver demos in the production environment. It leaves room for bugs & all kinds of things to go wrong, plus it doesn't easily allow for personalization. Instead of saying 'imagine that here you'll have xyz data', you want to actually show the prospect what the product will look like for them.
Enter: demo experience platforms. A new(ish) category of tool that lets you clone your product, and personalize the experience for your prospect. It's the best way to make sure every demo goes perfectly every time, and maximize close rate.
So, let's talk tools. There are various options. Most are user-friendly no-code tools that enable sales & GTM teams to work without the restrictions of waiting for engineering resources. Here's 6 tools to consider.
Here are the 6 best demo experience platforms
Walnut
Demostack
Navattic
Saleo
Reprise
Storylane
Now let's see how they compare.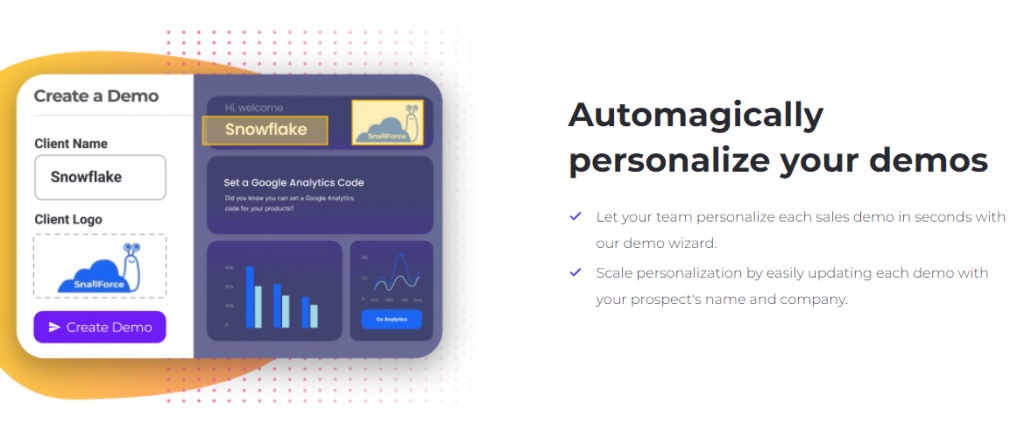 Use cases: creating demo environments, personalizing demos with templates, demo analytics.
Key features:
Walnut is one of the most popular interactive demo creation tools. It can be used by marketers to create interactive embedded demos on a website, but it's even better at helping sales teams to quickly personalize & deliver excellent demos.
It lets you capture your software's front end, and edit no-code. You can save a bunch of different demo templates, and then quickly personalize them for prospects using bulk find & replace for images/logos/text.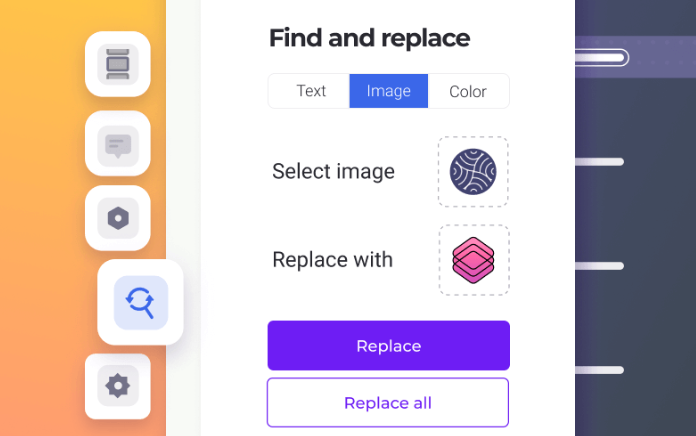 Pricing
There are no fixed pricing plans – Walnut determines the pricing based on each customer's individual needs.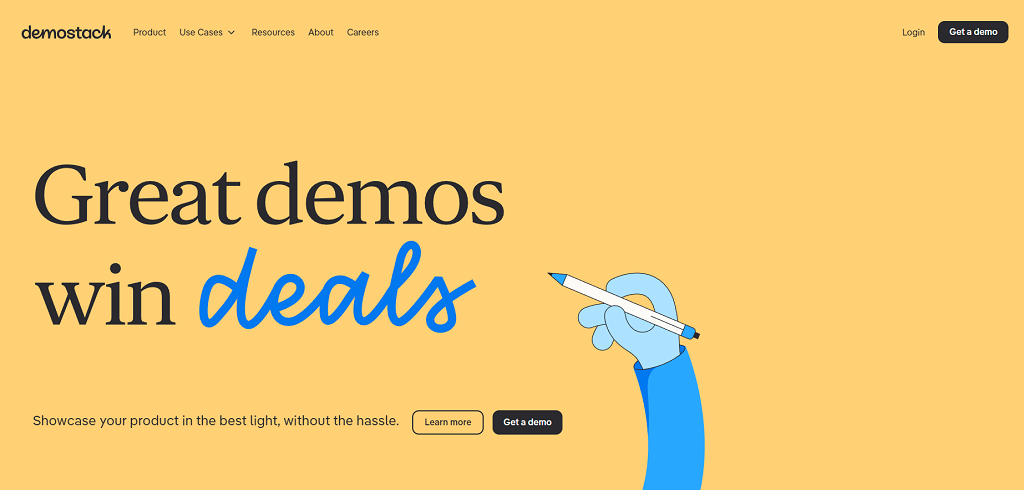 Use cases: sales demo environments, demo personalization, interactive demos,
Free trial: no. Sign up here.
Starting price: pricing plans are customized according to the buyer's individual needs.
Key features:
Demostack is an alternative to Walnut that is also excellent for creating quick, personalized demos. It's simple to use, with a process that anyone can get a hang of. Cloning the product into a demo environment is virtually instant, and further editing is done through a simple interface that should let the user finalize the design in no more than a few minutes.
The tool comes with a handy sandbox environment that new hires can use to freely practice their demo creation skills, along with tutorials and a knowledge base which you can create to help marketing and sales reps get a hang of the demo creation and showcasing process.
Pricing
Demostack has custom pricing plans, based on each user's individual needs.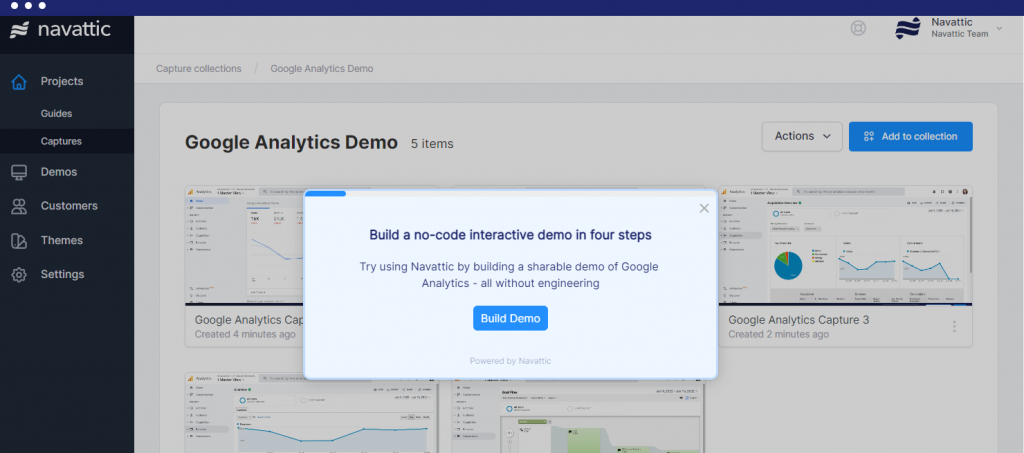 Use cases: embedded interactive demos, personalized sales demos & leave-behinds
Free trial: No, request a demo here.
Starting price: Unknown.
Key features:
Navattic excels in embedded marketing demos, but it's also an option for sales teams.
Like the other tools in this list, it has the capacity to capture your product UI quickly, and make edits & personalizations ready to deliver a demo environment without bugs.
They have an interactive demo of their own so you can get a feel for how it works.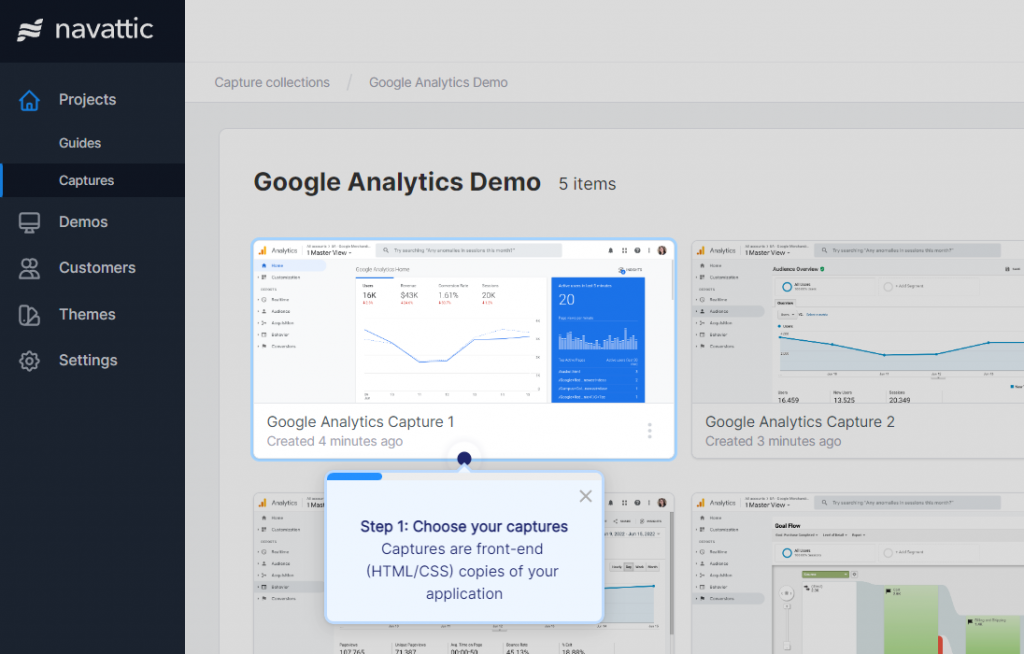 Navattic integrates with HubSpot, Salesforce, Segment & other tools. That means you can easily get data on how demo interactions are affecting metrics & revenue further down the funnel.
Pricing
Navattic's pricing isn't publicly available, but there is a lower cost startup plan. Contact them directly to learn more about pricing.

Best suited for: sales teams to create personalized demos using your live demo environment in the browser
Free trial: No, request a demo here.
Starting price: Unknown.
Key features
The general idea behind Saleo is the same, but it works differently to Walnut & Navattic. Instead of using annotated screenshots, videos, or other methods to create a demo — it allows you to edit your production environment directly in the browser.
The idea is to promote authenticity. To give prospects a realistic look into how everything works. Not only which features are available, but also the performance — load times, usability, and so on.
You can change metrics, graphs, text — whatever you need to tailor a demo, and help prospects understand how the tool would really look & feel in practice.
To use it, you download a Chrome extension.
Like Walnut, it lets you save a library of demos for different use cases to make personalizations even quicker.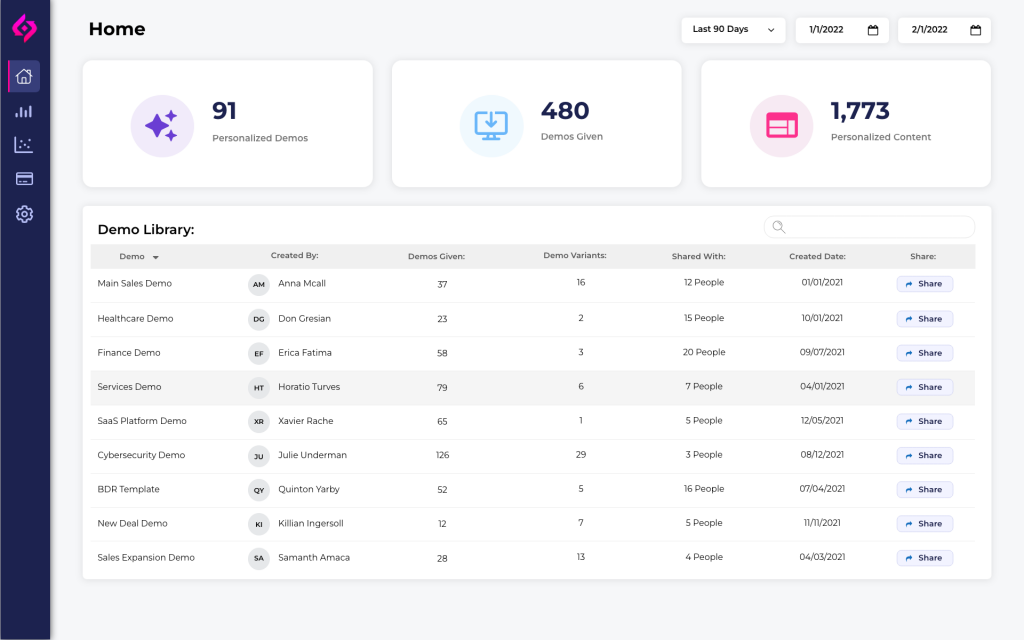 Pricing
Saleo's pricing isn't publicly available. Contact them directly to learn more about pricing.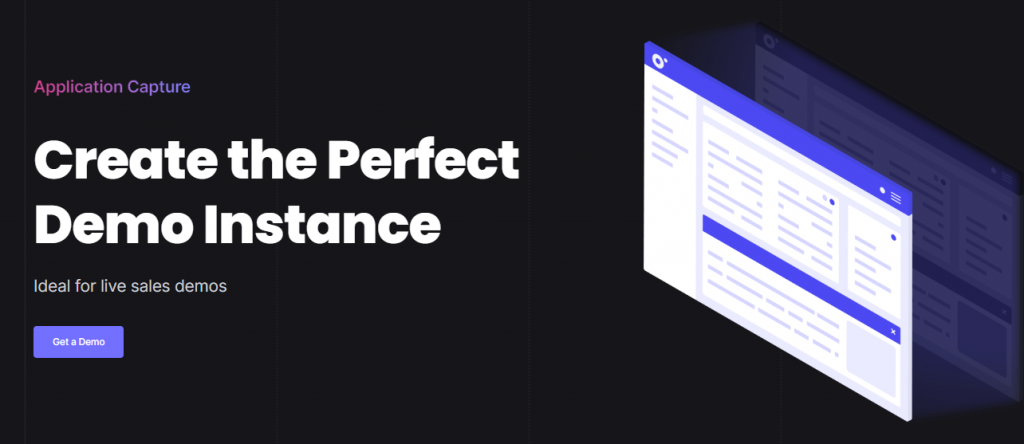 Use cases: demo environment creation, guided demos, embedded self-serve demos
Free trial: offers a freemium model. Sign up here.
Starting price: Free. Paid plans from $1000/month.
Key features
Reprise offers a versatile demo creation platform that you to build two types of demos: live 'simulation' demos, and self-guided product tour demos.
It lets you spin up a bug-free demo environment in a few clicks, and personalize to suit your prospects.
Outside of the limited free version, Reprise has a higher entry price than most other platforms in this list. That said, the platform is enterprise-ready, targeting a larger average user with things like:
Security, with SOC 2 type 2 certification
Integrations with HubSpot & Salesforce
CDN publishing
Access control for demos.
Reprise comes with a complete suite of tools to suit Sales, Marketing, and Product teams in a unified platform. Application capture, screen capture, analytics, as well as a set of capable security tools.
Importantly, Reprise allows for a high degree of customization. While some other tools might be easier to use, Reprise might be a good fit for those with complex needs that can't be achieved with only DIY no-code solutions.
Pricing
Reprise uses a freemium model, offering a free Starter package to individual teams in need of no more than a single demo. A Starter+ package that costs $1000 per month should be enough to fulfill the needs of smaller enterprises, while custom individualized plans are available for more demanding customers.

Use cases: personalized demo presentations, pipeline analysis.
Free trial: yes, for 7 days. Sign up here.
Starting price: 7-day free trial; custom pricing model.
Key features:
Storylane is a fast and user-friendly demo creation tool that prides itself on its ability to quickly create highly personalized demos for prospective clients. Users can auto-personalize demos by simply importing data from CRM solutions such as Hubspot or Salesforce.
A front-end copy of the product can be captured through a companion browser extension, and then edited and customized with the help of a no-code editor and guiding widgets. The resulting demos can easily be embedded on websites or shared en-masse via e-mail campaigns. A helpful Insights component lets you get a better idea of your target audience through pipeline analysis.
Pricing
Storylane offers three different pricing plans, geared towards small, medium, and large organizations, respectively: Startup, Growth, and Enterprise. However, none of the plans offer fixed pricing – the exact price is determined according to the client's precise needs.